DKNY SPORT x BLOK!
Hiya, it's Brit!
So now that we are based in LONDON! I know, exciting right? I was lucky enough to get in touch with one of the leading public relation agencies here, Purple PR. This post is dedicated to the launch of DKNY SPORT pop up store at BLOK.
I was invited to do a DKNY SPORT gym class, which was called 'BLOK Sculp'. Two words to describe this... SWEAT SESH! I have always been into my fitness but having recently had 6 months off to travel South East Asia, I consider myself pretty unfit at the moment. The class was an amazing workout that really got you sweating within the first 3 minutes. It involved a full body workout with a combination of high fat burning and isolation of small muscle groups to create a long lean aesthetic. This tones and sculps your body rather than build muscle with a mixture of high intensity cardio and low weight/high reps exercises.
About BLOK
BLOK is Londons leading boutique gym located in Clapton's old Victorian tram depot. Opened in 2016, the gym was set up with 2 studios. It has now grown into a bigger space hosting up to 170 classes a week. Their one of a kind classes are built to challenge all levels of fitness. They also have a delicious cafe to curve those post workout cravings!
The DKNY SPORT range will be available at BLOK for the month of October, 2017. So get in there before it's all gone! The collection is a range of workout essentials consisting of the tech bra, crops, tops and leggings in a anti-microbial fabric. Each and every piece are made up of DKNY's signature colour palette with accents of playful graphics!
The pieces range from 40pounds for cotton tanks, up to 80pounds for the soft jersey knits.
Here are some of the DKNY SPORT pieces you could find at the pop up store in BLOK.
And there is nothing more motivating than seeing Emily Ratajkowski rocking the DNKY gear!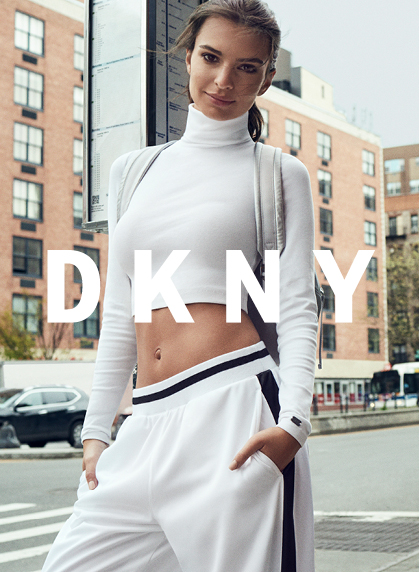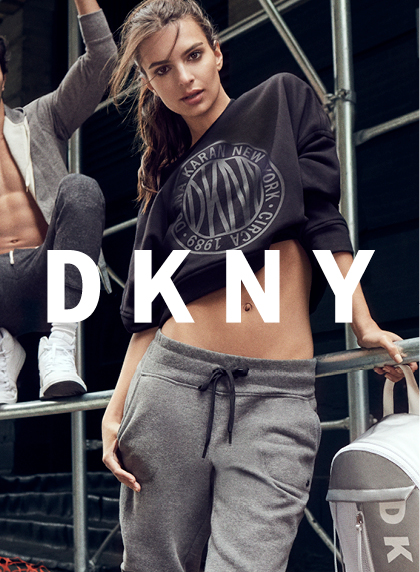 Thanks for tuning in guys!
If you are a Londoner, do yourself a favour and get into BLOK asap, while the Pop Up is still there! Or just head in to scope it all out.. You may like what you see and join up!